New York Magic Moments in Photos
The road / journey: to a successful, winning 2017-18 soccer season! More and More "Magic" Moments!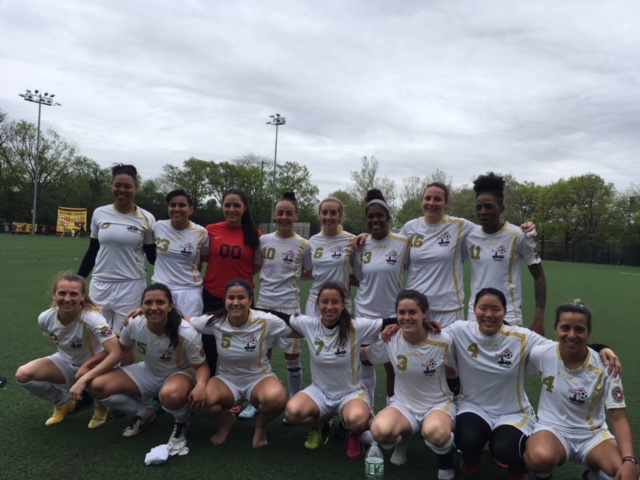 "The Road to the Championship"!
We started out in the fall of 2017 with a core group of committed enthusiastic players. The coach and the players worked hard to create a "team" (we lost some folks along the way) but added some strength at key positions as well!
There - through it all: committed to the Magic! Eileen Flood McMahon, Carolina Morales, Kristina Hristic, Maggie Caldwell, Katherine "Bolton" Oldfield and Shani Abrahams (from the 1st game to the last game)!
Joining the "Magic" mid-season reliable and consistent once they 'captured their Magic'! RayAnn Montano, Miki Abe, (the LI connection) Paige Palazzolo, Dani Perri, Monica Lupo, Samira Selemovic, Robin McCoullough.
Those players who strengthened the team and whose presence in particular games was crucial: Kayla Leahey, Danielle Valencia, Danielle Rodriguez, Carmen Tamay, Carolina Sguerra!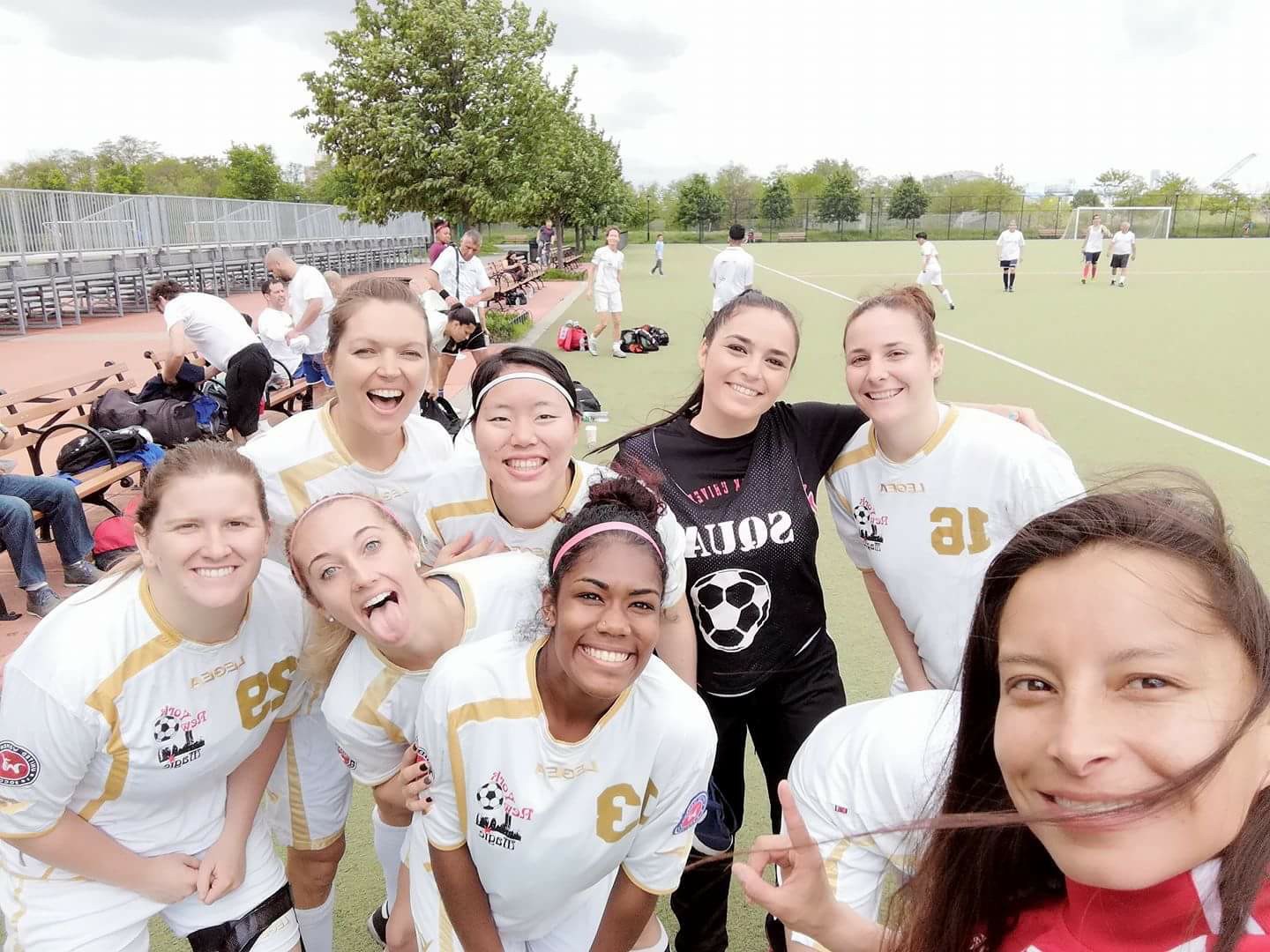 May 20, 2018

After a hard fought battle New York Magic SC (17-1 -1) captured the 2017-18 New York Metropolitan Women's Soccer League (NYMWSL) Championship defeating CP Rangers "White" by a score of 2-1. Winning the League Championship came down to the final game of the season! When the Magic stepped onto the pitch- the League Championship was - 'on the line.' Prior to "Game day" - only 1 point separated the 2nd place Magic from the 1st place Rangers "White and,......the Magic pulled out an impressive victory.
Forward, Dani Perri scored the go-ahead-winning goal in the 87th minute of an intense 90 minutes of play - off a double assist from Miki Abe to Laura Marmelejo to Perri! Perri composed herself in front of the goal and hit the ball to the upper right corner of the net.
The Magic team is excited to to be "back on top" again - after also winning the League Championship in 2013 and 2015. (Magic placed second in the League in 2014 and 2016.)

Long time coach, Nino DePasquali, strategized with the Magic players and they trained to play "match-up" against the Rangers team. It proved to be a winning strategy. "This was our time and our game, said DePasquali who knew that Magic needed a win and not a tie.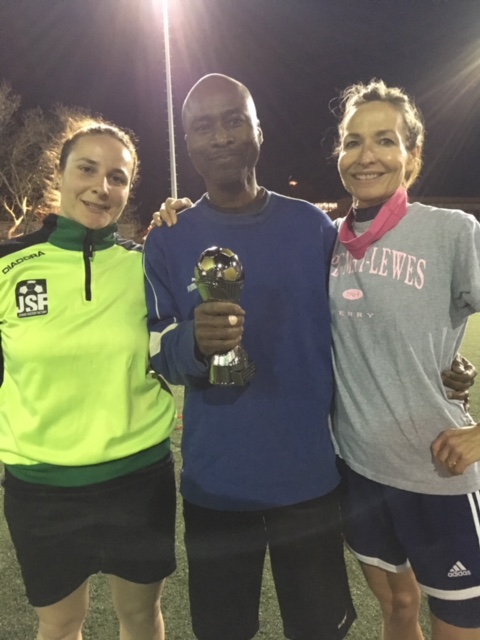 At a festive dinner and award's ceremony in Queens on Monday, April 23, 2018, Eastern New York State Adult Soccer Association held the Annual Meeting of the New York State Soccer Association and awarded long-time committed members of the Association with 25 Year trophies including the New York Magic's very own Aston O. Hinds. In recognition of all that Aston has done for women's soccer the Magic team "THANKS" and celebrates with him!